The person behind ayin.dk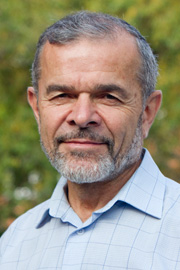 The writer of this study is Tony Butenko, a minister in the Seventh-day Adventist church Denmark. He has studied at Avondale College, Australia; Newbold College, England and Andrews University, Michigan, USA. He is married and has four children and nine grandchildren. His hobbies are walking in the bird nature reserve around his home, manipulating atoms in metals and experimenting with electricity in rays from the atmosphere.
A comment from a very well known theologian in the SDA church (Name with held)
Looks interesting. I have only had time to read the first part, but I agree with you that exegesis is the key. I would add that hermeneutics is also a key ingredient, and that another tsunami about to hit us. – anonymous adventist theologian
All rights reserved. No part of this exegetical study on Daniel 11 and Revelation 17 may be reproduced or transmitted in any form or by any means, electronic or mechanical, or by any information storage and retrieval system, for material gain, without the written permission of the author, except where permitted by law.
Copyright © 2014 by Tony Butenko